Dear Friend & Relatives, 2012
As we prepare our hearts to celebrate the birth of our Savior and for his second coming we also think of our many blessings, among which we count each of you. This has been a very busy year for the Landman household.
Deb and Tony and family still live outside Linwood with their menagerie. Deb still works as a veterinarian at the Ridgeview Animal Hospital in Olathe. She has one semester left on her advanced degree in public health. Tony, an electrical engineer, works for Burns McDonnell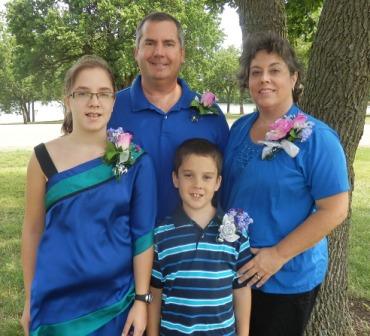 Engineering Firm in Kansas City. Deb and Tony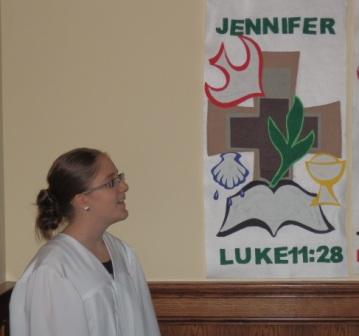 celebrated their 25th wedding anniversary on June 23 with a cookout at Lake Shawnee. Jennifer is 13 years old and an eighth grade honor student at Basehor-Linwood Middle School. Jennifer was May Student of the Month and was recently selected for the science Olympiad. She plays the cello in the school strings orchestra and is in the choir. She was confirmed at Risen Savior Lutheran Church on April 1. Jacob is 9 years old and in fourth grade at Linwood Elementary School. He is learning to play the viola. He played baseball this past summer. Tony, Jennifer, and Jacob are taking karate lessons. Risen Savior dedicated their new church building on January 7th. It is a beautiful structure.
Mike and Melinda still live outside Valley Falls. Mike still works for the State of Kansas and Melinda still works at Prairie Band Casino near Mayetta. Jessica is 20 years old and works at Applebee's. Kelly is 16 years old and a junior at Valley Falls High School. She was on the volleyball team and is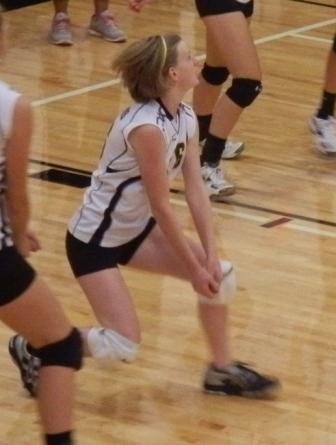 playing basketball. She also is on the dance team at school and involved in some extracurricular school activities. She is also in youth group at church. Joshua will be 12 years old Christmas day and is an honor roll sixth grader at Jefferson North Middle School. He celebrated his first communion on April 5. He likes anything electronic and his favorite subject is math. Both Joshua and Jacob did some Interactive Metronome training in Topeka this summer and got to spend a lot of time at Grandma's and Grandpa's.
We welcomed our first great-grandchild, Colton Casey Landman, on May 9. He weighed 6 lb. 7 oz. and was 19-1/2 inches long at birth. He and momma, Jessica, live with us, and we have really enjoyed watching him grow and explore his surroundings. He was baptized on June 24.
We celebrated our 50th wedding anniversary on August 25th with a reception at church. It was a wonderful day which so many of our friends and relatives shared with us. Our actual anniversary is September 2. We feel very blessed to have made it to 50 years and for both of us to be relatively healthy.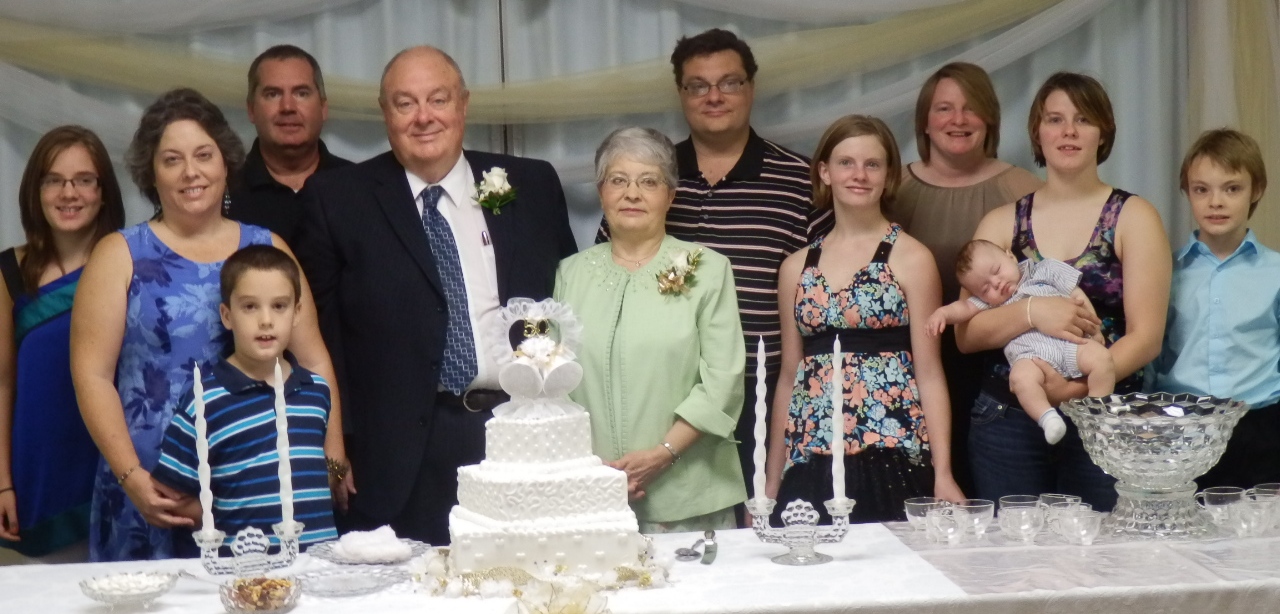 Dean finished two research projects this year with KSU and has one underway. He is making a presentation at a meeting in Atlanta just before Christmas. We still are active in our church. Dean serves as a lay reader. Karlea is chair of her circle and works on quilts for Lutheran World Relief. Dean still serves as archivist for the Kansas District of our church. As such he had booths at five different events this year. We also are treasurer and registrar for the Kansas District's Saints Alive After 55. We attended that meeting in Wichita on July 22-24. We also attended the Lutheran Women's Mission League Kansas District Convention in Lawrence on April 20-22. Deb joined us for that event.
Karlea also is secretary-treasurer for the Cassoday High School Alumni. That reunion was June 16. It was extra special this year because Karlea's cousins from California and her brother and his wife were in attendance.
The first weekend in June, Karlea's sister and her family and Jenn and Jake joined Karlea at the Hoobler Family Reunion at Manhattan. While Karlea's cousins from California and her brother and sister-in-law were here the Rohmeyer cousins had a family reunion on June 17 in Wichita.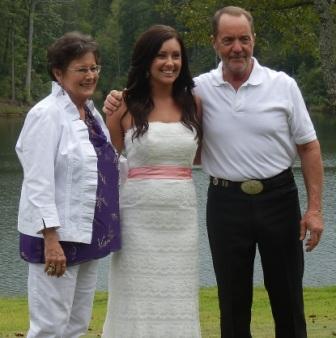 All of the living cousins were in attendance. It was great to have us all together. In July, Dean attended the Gordon Family reunion in Garnett. In August, we attended the Farley Family Reunion at Soldier. The end of October we attended the Price Cousins' Reunion in Marysville which also included Karlea's aunts and uncle.
In September Deb joined us for Athol, Kansas' 125th anniversary celebration. Athol is the town where Dean was born and grew up. It was a wonderful weekend and Dean was able to see so many people he knew and it brought back so many happy memories.
Also in September we made a trip to North Carolina and northern Georgia for the wedding of Karlea's brother's step-granddaughter. It was a fast trip, but we had a wonderful time. On the way home we stopped in Olney, Illinois to do some genealogy and then met one of Karlea's distant cousins for lunch in Missouri.
Again this year we had season tickets to K-State's football games. We had a wonderful season with only one loss and our quarterback was one of the finalists for the Heisman trophy.
We would love to hear from each of you and catch up on your families. We wish each of you a very Merry Christmas and a blessed New Year.
Dean and Karlea Landman